I took the kids to the library the other day and whilst I was there I was looking through the craft section and found this great book about Fabric Origami.
This an amazing book. I love the different things you can create out of fabric. So here is how you can do just one of them.
Diamond-Petal Hexagon
1. Iron the piece of fabric you are going to use.
2. Pin a hexagon shape to your fabric.
3. Cut your shape out.
4. Place the fabric wrong side up.
5. Fold the hexagon in half horizontally. Either Finger press or Iron to make a crease line in the fabric.
6. Open fabric up.
7. Repeat step 5 on the other two sides, forming three fold lines intersecting each other at the center.
8. Bring the bottom edge up to align with the middle center crease. Fold and press. Open up fabric.
9. Repeat step 8 on the remaining sides.
10. Fold two adjacent raw edges toward the center, creating an "ear" between them.
11. Press the "ear" into a kite shape.
12. Open the kite shape and press all raw edges to the center to form a diamond shape. Press.
13. Fold the tip of the diamond-shaped petal down to the center, covering the raw edges.
14. Repeat Step 10 to create the next "ear".
15. Repeat Steps 10, 11, 12 and 13 on the remaining sides.
16. Tack down each shape as you go.
Here's the finished the project. I was really happy with how it turned out.
I used them on this top to tie in with the patch work skirt I made. I think it turned out pretty good.
To secure them to the when you use them sew a button on the center. This looks good but also covers up the raw edges.
You can find me here: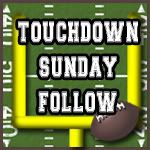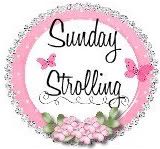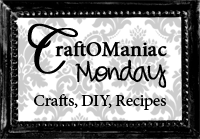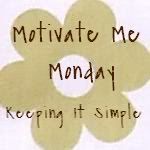 My Stick Family from WiddlyTinks.com